Barrie Paine and his wife Adrienne live in Amberley, a sunny town in North Canterbury about 47 km from Christchurch. Barrie has been crafting special pottery for over 43 years. Barrie's pottery is inspired by the stunning panorama of Westland's mountains, lakes, bush and rivers. "Mists over Westland" one of Barrie's popular designs describe his love for Westland which include the mists, rain, cloud, fog and very often sunshine. His works include fine pottery dinner ware and sculptures from clay. Adrienne has been working with silk for over 23 years creating beautifully coloured silk accessories. Barrie & Adrienne create unique works of art which have been admired and sort after all around the world.
"Come in & check out our site ..."

Mists over Nelson Creek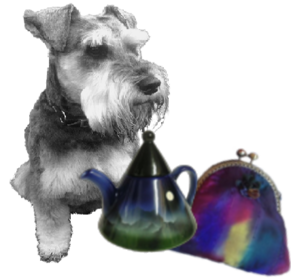 "Gidday it's me Ollie Frederick Paine"
"Please check out my Masters Website & share on Social Media."